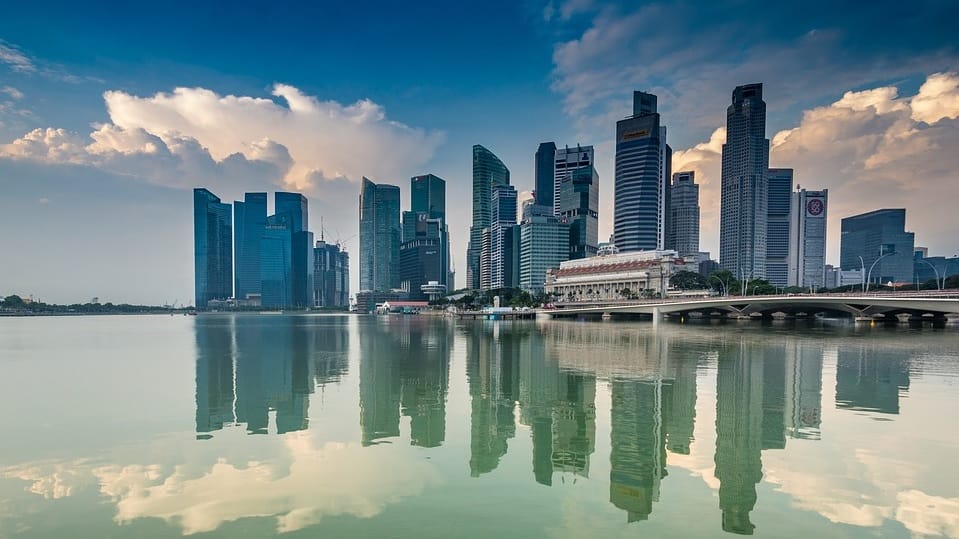 24 Sep

Commentary: Asean infrastructure – Keeping it sustainable

Simon Tay and Lau Xin Yi
For The Straits Times

Five years after the launch of China's Belt and Road Initiative, doubts are rising as to whether the world's most ambitious infrastructure plan is delivering the benefits it promises.

From drastically reducing the scale of Myanmar's Kyauk Pyu deepwater port project to suspending the Chinese-funded US$20 billion (S$27.4 billion) East Coast Rail Link in Malaysia, some Asean member states are starting to reassess their social and environmental costs. And yet Asean's infrastructure deficit is a major roadblock to its economic growth.

Demand for better infrastructure and connectivity is also set to rise as the region moves towards greater economic integration.

In the light of these circumstances, what kinds of infrastructure does Asean need?

GREEN, SMART AND SUSTAINABLE

At the 11th Asean & Asia Forum last month, Singapore's Finance Minister Heng Swee Keat highlighted that the "infrastructure of the future cannot be the infrastructure of the past".

More specifically, this means that future infrastructure has to be more green, more sustainable and smarter. The projects will have to come with clear environmental benefits or be subjected to a more focused and deliberate assessment of environmental factors in their life cycle.

Sustainable infrastructure goes beyond green. It requires the projects to be financially viable in the long run; in other words, these projects are less likely to become stranded assets when they are no longer able to deliver financial returns resulting from changes in the market or regulatory environment associated with the transition to a low-carbon economy.

The regional push for smart cities will also increase the role that digital technology plays in infrastructure. This could improve resource efficiency and better meet society's needs.

In fact, some projects have already shown potential to scale up at the international level.

One such example is the Tianjin Eco-City, the second joint project between Singapore and China, which marked its 10th anniversary this year. The project has recently entered its next phase to develop its central district and city centre. In line with its vision to be a "green smart hub", the city centre is expected to include plans for amenities such as driverless cars.

There are also increasing sources of capital for such projects. One such example is a global facility recently introduced by the Japan Bank for International Cooperation (JBIC). In addition to the sectors that the JBIC already supports – including renewable energy and energy savings – financial assistance will now be available to a wider range of projects such as the provision of clean air and water as well as waste disposal.

For sustainable infrastructure to be accelerated in the region, capital is needed, as well as a means to bring funding and projects together.

SINGAPORE'S ROLE

The recent establishment of the Infrastructure Asia office in Singapore brings together local and international partners across the value chain to provide an avenue for information exchange. This is aimed at increasing understanding of infrastructure opportunities in Asia as well as promoting infrastructure investments and financing.

Moving forward, an emphasis on sustainability with respect to financing activities and infrastructure projects will be critical to such discussions.

More clarity is also needed on how Asean defines the oft-used term "green", and how we can measure and report the proposed projects' multifaceted impact meaningfully. This will encourage greater buy-in from stakeholders such as developers, financiers and the people affected by the projects.

Apart from government efforts, Singapore companies can play a part in expanding sustainable infrastructure in the region. Many of these companies already enjoy an edge in the areas of climate-related work and technology. Therefore, overseas ventures should be encouraged not only because they can enable Singapore companies to be more successful on a larger scale, but more importantly, the transfer of knowledge, skills and technologies related to sustainable business practices can also strengthen the climate resilience of developing markets in the long run.

At the same time, one must be realistic and recognise that embracing more sustainable infrastructure is not always straightforward or easy for different societies. A case in point is the use of coal.

Indonesia, the fifth-largest emitter of greenhouse gases globally and home to the fourth-largest population in the world, finds it hard to wean itself from its reliance on coal. After all, the country owns the 10th-largest coal reserve worldwide and sees coal as a cheap resource that is easy to extract and transport.

The Indonesian government is striving to develop renewable sources of energy, but currently wind, solar and hydropower are unable to meet the high domestic demand.

Indonesia, as a developing country, has also prioritised the provision of affordable energy for its people. With the upcoming presidential election next year, the government faces added pressure to keep electricity prices low for the masses.

Change will take time, not least because of the conflicting interests of various stakeholders. Multi-stakeholder dialogues and collaboration should be encouraged to reconcile some of these differences and promote a balance between sustainability and economic concerns.

As an established financial and trading hub in the region, Singapore is able to contribute to its neighbours' long-term success by offering more sustainable financing and sustainable infrastructure solutions. These efforts should be lauded as a means to not only improve people's quality of life but also pave the way for better social inclusion.

About the authors: Simon Tay, an associate professor of international law at the National University of Singapore, is also chairman of the Singapore Institute of International Affairs, where Lau Xin Yi is a senior policy research analyst (sustainability). The SIIA organised the recent 11th Asean & Asia Forum. 

Source: The Straits Times © Singapore Press Holdings Limited. Reprinted with permission.