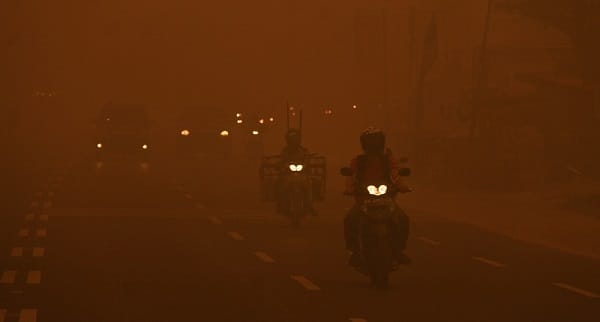 28 Feb

Cooperation is key to tackling haze issue

SINGAPORE – To solve the haze problem, countries need to cooperate and not blame each other for pollution; they should also view the problem in terms of economic inter-dependence, said legal experts at a conference on transboundary pollution on Thursday.

Singapore Institute of International Affairs chairman Simon Tay suggested four key elements for a transboundary pollution agreement that works: agreed-on standards and monitoring of pollution, deeper scientific understanding of the harms from pollution, regional institutions, as well as domestic constituencies that speak out against pollution.

For example, while the effects of long-term exposure to air pollution are known, the effects of seasonal haze that lingers for days or weeks should also be studied.

And, Professor Tay said, countries are connected by trade and finance flows. So agriculture firms, traders and banks have a role to play in supply chain management too, to prevent the illegal burning that causes haze.

"It has to be a private sector, national and international or regional effort," he said.

The two-day conference at Orchard Hotel, convened by the Centre for International Law at the National University of Singapore, was held to discuss states' rights and responsibilities under international law and explore mechanisms of cooperation and problem-solving, said Professor Tommy Koh, chairman of the centre's governing board.

This article appeared in The Straits Times on 28 February 2014. A PDF download is available.